A new sense of direction with Live View
Live View in Google Maps helps you keep your bearings so you can find your way around. With new ways to use Live View, we're making it even easier to orient yourself in the world whether you're walking around, leaving a public transit station or meeting up with friends.
We launched Live View last year, and since then it's helped people get around efficiently–especially during the pandemic, when getting from place to place as directly as possible is top of mind. Thanks to augmented reality (AR), you can see arrows, directions, and distance markers placed right on top of your world so you spend less time figuring out which way you should be headed.
Use landmarks to orient yourself in Live View
When you select or search for a place on Google Maps, you can already tap on the Live View button to visualize your destination in the real world. Soon, you'll also be able to see nearby landmarks so you can quickly and easily orient yourself and understand your surroundings. Live View will show you how far away certain landmarks are from you and what direction you need to go to get there. These landmarks can include iconic places, like the Empire State Building in New York and the Pantheon in Rome, and easily recognizable places, like local parks and tourist attractions.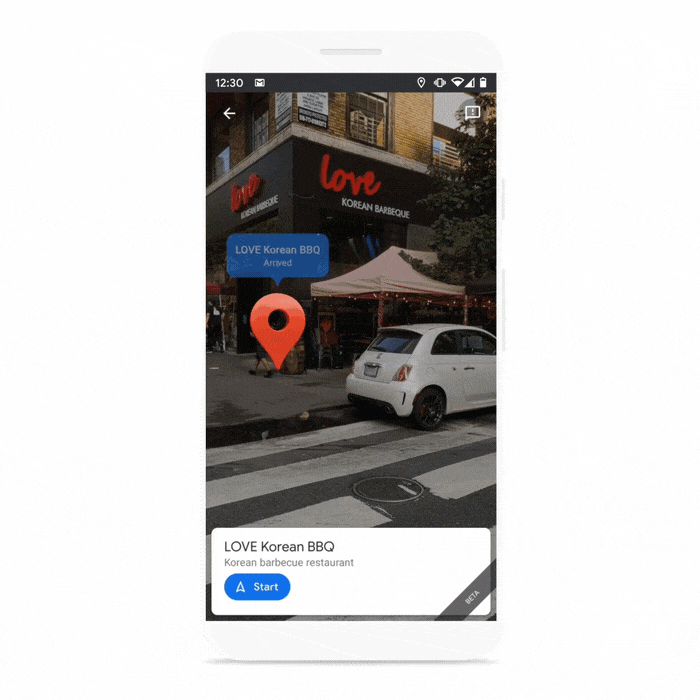 Get Live View in more places
You can now access Live View right from the transit tab in Google Maps. Back in 2018, we launched multi-modal navigation–a way to get directions for a trip that involves a combination of transportation types, including walking, driving, biking and transit. Now, if you're using transit directions and have a walking portion of your journey, you can use Live View to find your way. This is particularly useful when you exit a transit station and don't know which way to go.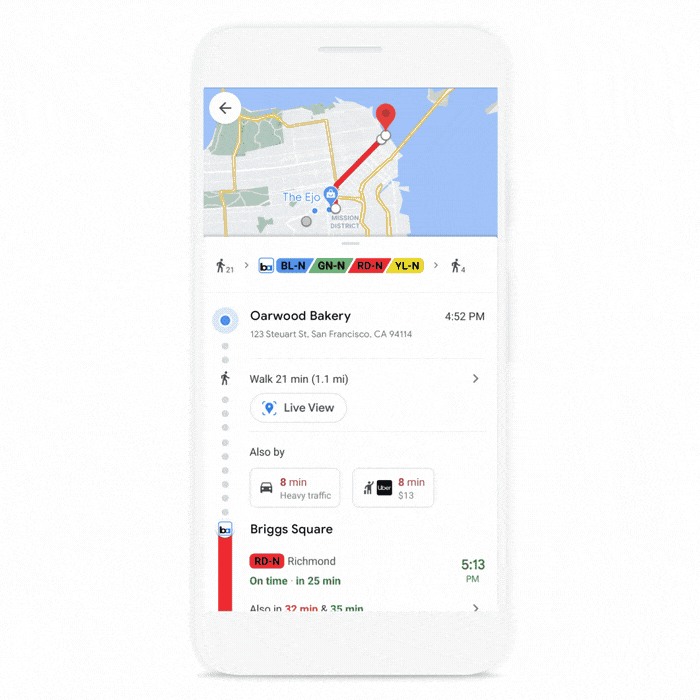 Live View in Location Sharing–
soon available on Android and iOS
If you're meeting up with friends for a socially distant gathering, it can be hard to pinpoint exactly where they are. Last month, we launched Live View in Location Sharing for Pixel users, and we'll soon expand this to all Android and iOS users around the globe. When a friend has chosen to share their location with you, you can easily tap on their icon and then on Live View to see where and how far away they are–with overlaid arrows and directions that help you know where to go.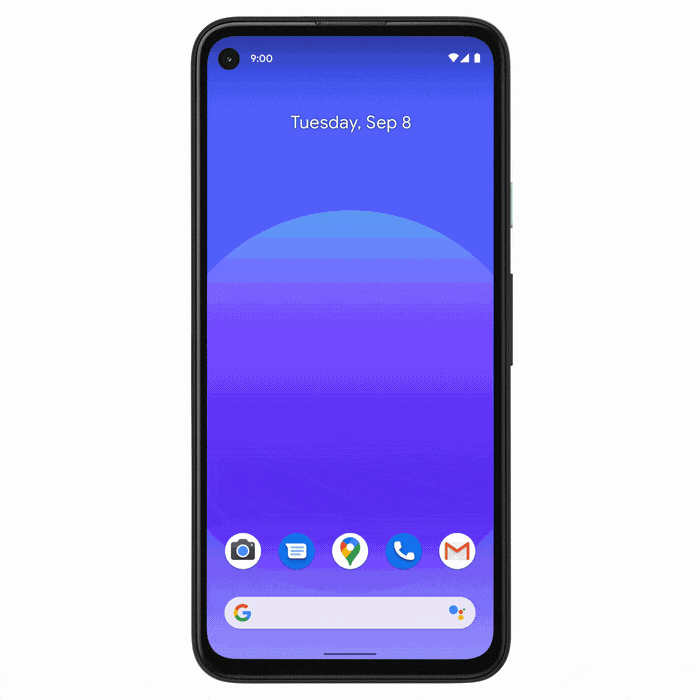 A more accurate pin
To bring all of these features to life, we've made improvements to global localization, the underlying technology that powers all Live View features on Google Maps. With the help of machine learning and our understanding of the world's topography, we're able to take the elevation of a place into account so we can more accurately display the location of the destination pin in Live View. Below, you can see how Lombard Street—a steep, winding street in San Francisco—previously appeared far off into the distance. Now, you can quickly see that Lombard Street is much closer and the pin is aligned with where the street begins at the bottom of the hill.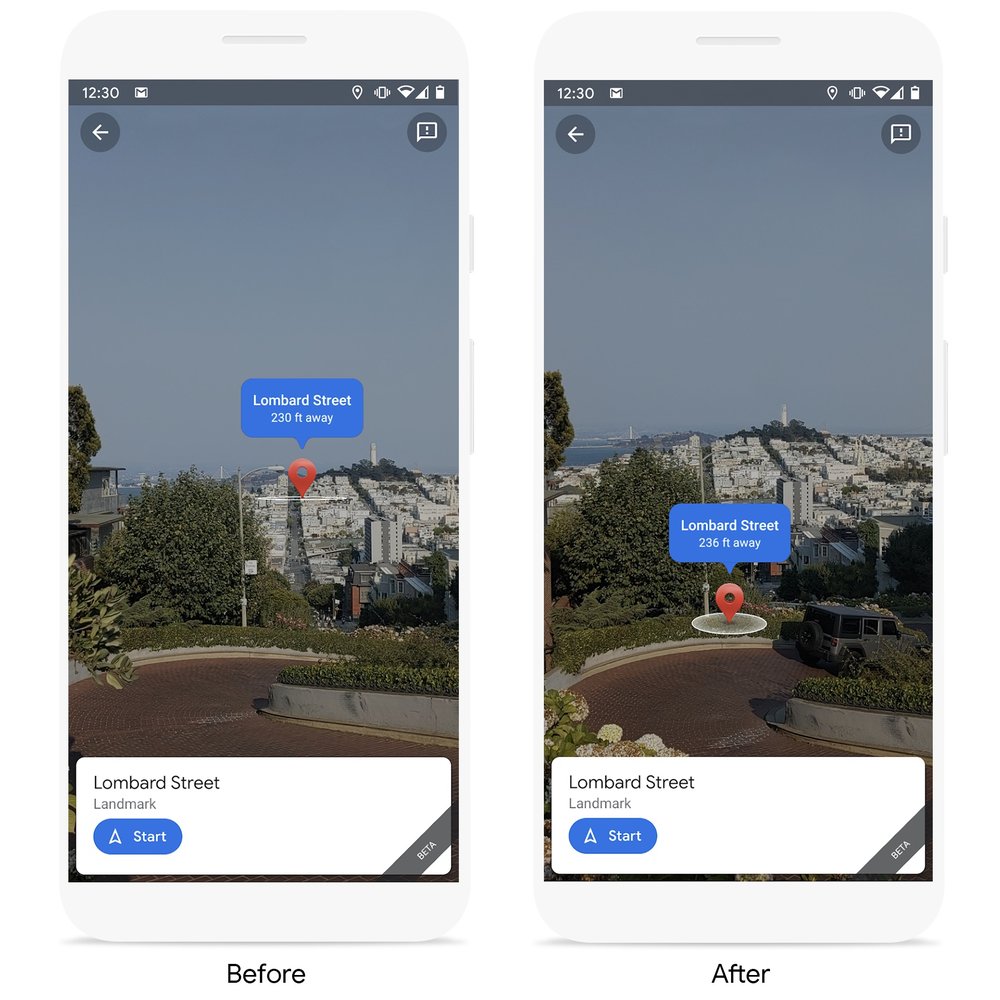 No matter where you're walking, Live View can help you get there as efficiently as possible. You'll start seeing Live View in the transit tab and Location Sharing on Android and iOS in the coming weeks, along with a more accurate pin. Landmarks start rolling out soon on Android and iOS in nearly 25 cities* around the world, with more to come.
*Amsterdam, Bangkok, Barcelona, Berlin, Budapest, Dubai, Florence, Istanbul, Kuala Lumpur, Kyoto, London, Los Angeles, Madrid, Milan, Munich, New York, Osaka, Paris, Prague, Rome, San Francisco, Sydney, Tokyo, Vienna